Description
Edit
Name: Dardon
Race: Night Elf
Class: Hunter
Professions: Herbalism
Age: 25
Birthplace: Shadowglen
Affiliation: Ministry of Pandemonium
Status: Active

Appearance:
Personality
Edit
Under Construction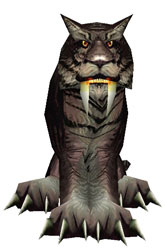 By Dardon's side is his trusty Nightsabre, Mac. Dardon has a true bond with Mac. It's as though they can read each other's thoughts. Dardon makes sure Mac stays happy, and Mac makes sure Dardon stays safe.
Childhood
Edit
Ministry of Pandemonium
Edit
Under Construction
Ad blocker interference detected!
Wikia is a free-to-use site that makes money from advertising. We have a modified experience for viewers using ad blockers

Wikia is not accessible if you've made further modifications. Remove the custom ad blocker rule(s) and the page will load as expected.