Since I'm doing revamps on the wiki, I want to document everything I do so that it's easy for Anto and the other mods to see what I am working on and change things accordingly. Please use the discussion page to address anything I'm doing. I really do not want to step on anybody's toes.
Whatever the date is
March 3rd, 2007
February 28th, 2007
February 27th, 2007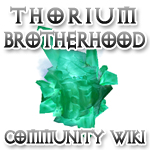 I've uploaded this to Image:Wiki.png. If you don't see it as the logo, try refreshing your browser cache by pressing Ctrl and F5 on this image. Angela talk 14:17, 28 February 2007 (UTC)
Ad blocker interference detected!
Wikia is a free-to-use site that makes money from advertising. We have a modified experience for viewers using ad blockers

Wikia is not accessible if you've made further modifications. Remove the custom ad blocker rule(s) and the page will load as expected.