Statistics
Edit
Name: Lolesi Silkhorn
Race: Tauren
Age: 31
Class: Druid
Professions: Skinning and Enchanting
Eye Colour: Yellow
Hair: Black
Skin-Tone: Grey with white underbelly
Height: 7'11
Weight: 534 lbs
Alignment: Neutral Good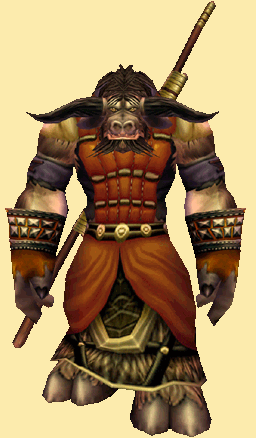 Appearance
Edit
Coming Soon!
Childhood
Edit
Coming Soon!
Stockings
Edit
Coming Soon!
Revelation
Edit
Coming Soon!
Note: The picture is only a placeholder until I can find a snap of Lol. :)
Ad blocker interference detected!
Wikia is a free-to-use site that makes money from advertising. We have a modified experience for viewers using ad blockers

Wikia is not accessible if you've made further modifications. Remove the custom ad blocker rule(s) and the page will load as expected.