The Moonlight Gala
What: The Moonlight Gala is a formal ball open to any and all members of the Alliance. There will be drinks, food, dancing, and prizes!
When:Friday May 26th. 10:00pm ((st))
Where: This ball will be located in beautiful Darnassus. At the main gates into the city, you will see a set of stairs up to the top of the gates.
This is a formal event, with that in mind all guests are required to wear formal dress. Ladies this means dresses, or formal dress pants and a nice blouse. Men this means tuxedos, or formal pants with a dress shirt. We ask that while heading to the gala you please check your weapons in at the bank, or with the guards at the gate.
There will be drinks available free of charge to guests, as well as food. There will be designated servers walking around ((will be pvp tagged, so we ask that you please do not tag so that guests can find drinks easier)) As well there will be door prizes, and random draws for nice gifts, as well as Wisps and Spirits certificates.
Draws: Two Draws for Ten Gold Three "Free Drink Night" Wisps and Spirits Coupons (Valid any night we are open, you and one guest get free drinks the night of our choice) 5 Runecloth Bags ..and more! ((Note: Each guest can only win one prize))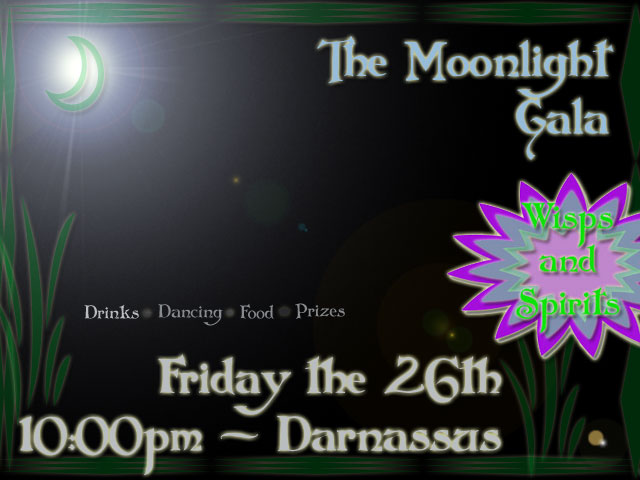 Ad blocker interference detected!
Wikia is a free-to-use site that makes money from advertising. We have a modified experience for viewers using ad blockers

Wikia is not accessible if you've made further modifications. Remove the custom ad blocker rule(s) and the page will load as expected.